New Year Home Tour - part 2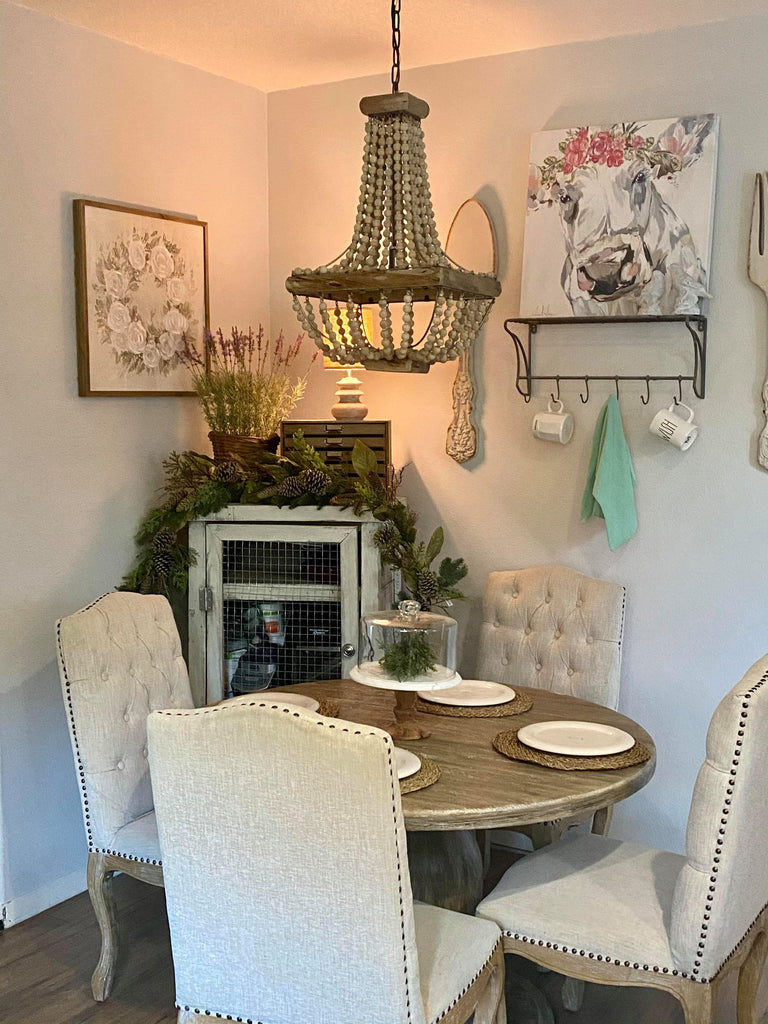 Welcome to my New Year Home Tour part 2! I am looking at ways to refreshen your space. Today, I am looking at a couple bigger items to add to your space. 
FURNITURE - Furniture is a pretty big deal and may take some time to decide on what you want for your space. Since furniture is something that you can not change/replace easily and can go out of style quickly, go neutral. Neutral does NOT have to be boring. Neutral does NOT mean not having a pattern. Neutral does NOT mean being safe. It means finding something that will always go with your decor AND also your style. I absolutely LOVE this love seat. I love it so much after seeing it in my shop, that I ordered one for my own home! It is just beautiful. It is not boring with it's tufted back and it has a lovely, yet simple pattern. It is a neutral color and goes so well with any decor I put in here. Isn't my little Pica a cute model? 
LIGHTING -  Lighting is such a personal choice and when you find what you like, you just know. My decor seems to lean a little more towards French Country Farmhouse, if there is such a thing. I feel this light captures that style perfectly. Lighting is not as easy to change as curtains or pillows, but a bit more budget friendly. Like furniture, take your time when selecting your lighting. Make sure you love it since generally, you will live with it for a few years before changing it again. Again, something simple will go a long way if ever or whenever you change your decor.   
 Furniture and Lighting may be a little bit more of a permanent choice than pillows or table decor, but don't let that intimidate you. Go with your gut and while some things may be beautiful, weigh the option of if it will go out of style before you will get around to changing it again. 
Follow me on: