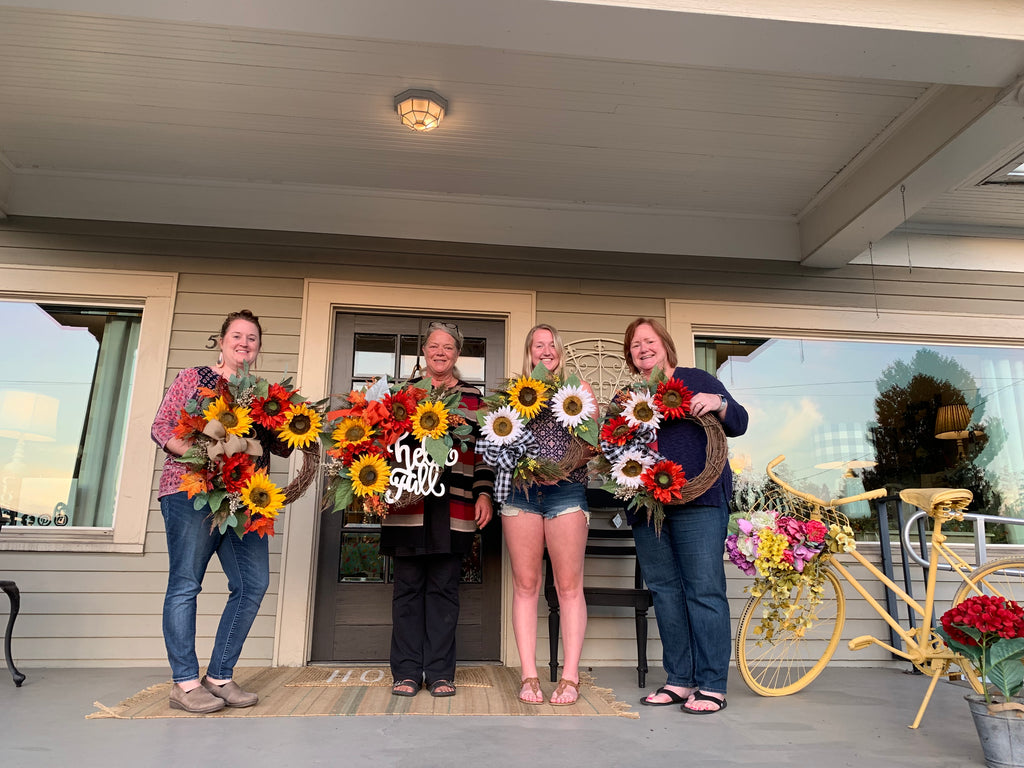 We had our first fall event this Friday and it was so much fun!  We had a small group, but it was cozy and we enjoyed each others company while making a fun fall wreath.
We are offering more events this coming season!  Next week, we will have our first "Sign and wine event".  You will get to make a hand painted sign of your own for only $40!  Bring your friends and join the fun!  
The week after, we are having our very first "Shabby paints class". You will get to learn the tips and tricks to using this amazing non toxic chalk paint. Class is only $60! You can still register for these classes online!  Hope to see you this fall!  Keep checking back for more events to come!