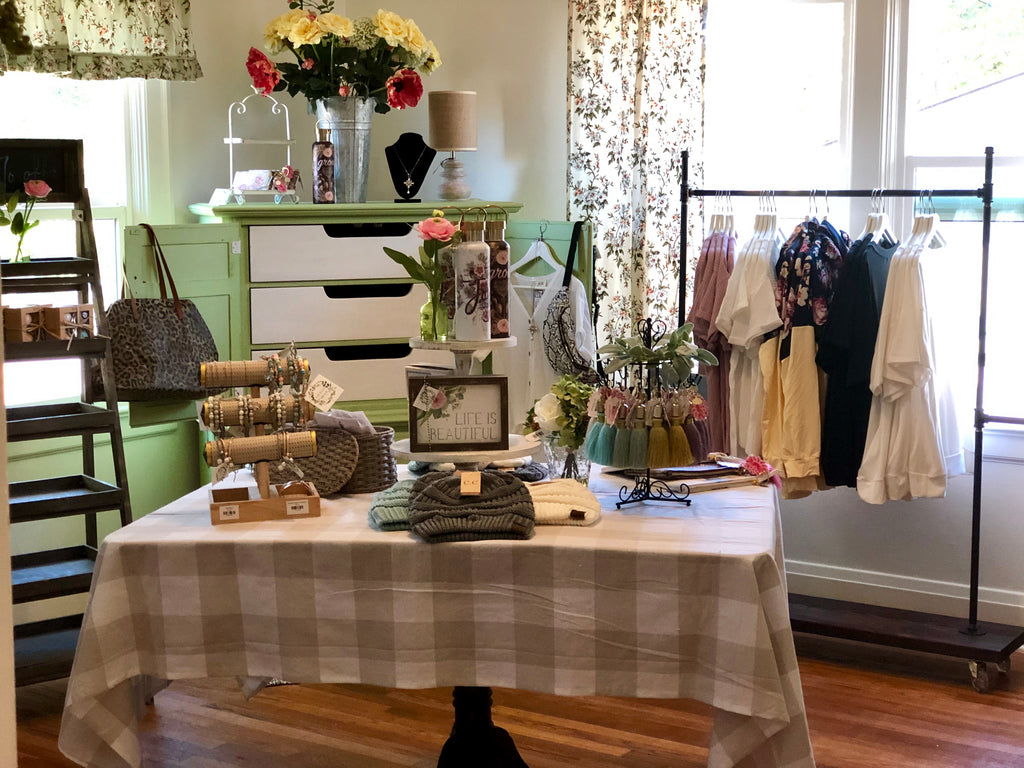 This has been a fun and busy second year in business!  We have been meeting some many new friends, learning new business knowledge and what things our town is always in search of.
With that said, we are excited to be launching boutique clothing this fall!  We have a few new items that are making their way into the shop every week. We will be offering women's clothing, shoes, handbags, seasonal wear and accessories. Very exciting stuff and we can't wait to share it with you this coming fall season!  
Follow our page for more exciting news and offers coming up!
XOXO,
Jenny