Flower girl to shop keeper!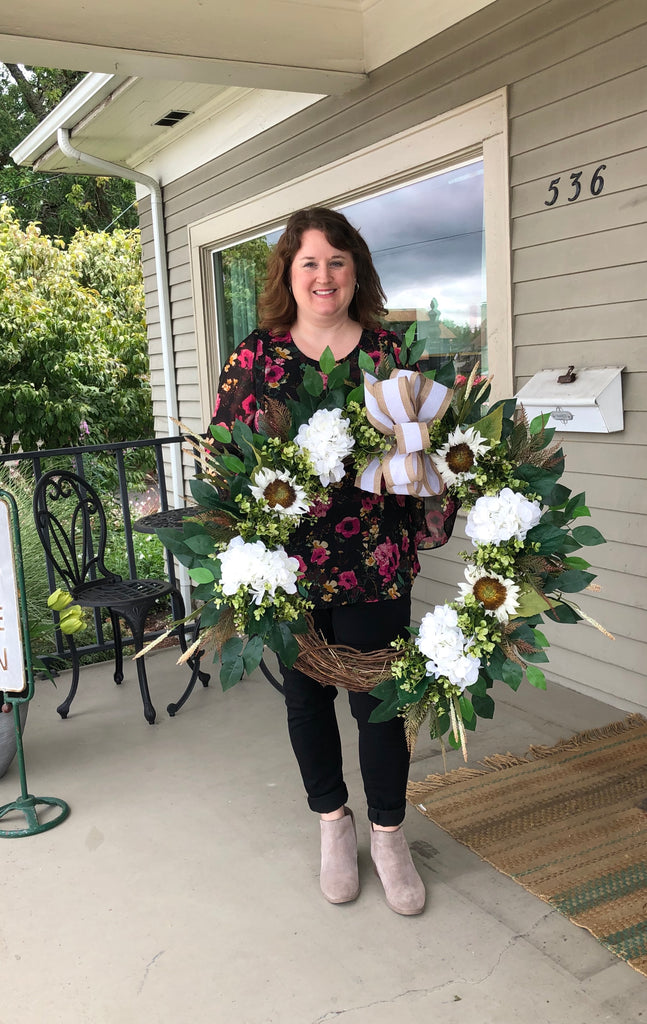 Hello I am Jenny!
Born and raised in southern Michigan and graduated from high school in 2000. I have been making wreaths and other florals for over 25 years. I started out working with my mom in her shop back in 1994. I guess you could say I have had some time to learn the skill.
I have been an online Etsy seller for 9 years and just opened my first retail store last April 2018. I am a mom to an awesome 13 year old boy Jackson and wife to my wonderful husband Tim. We just celebrated 17 years of marriage. Without these guys I would not be where I am today!
I have always had a passion for home decor and wanted to bring my passion to life! I opened my first shop in McMinnville Oregon last year and we just celebrated our first year in business. My reason for opening a storefront and not just continuing my online sales was to feel apart of a community. I wanted to share what I love and have to offer with others and hopes to build a successful business. I really enjoy when I meet people for the first time that have never been in and see their eyes light up when they first walk into my store.
We have started to offer work shops and classes on how to make wreaths and signs and so far we have had a good turnout. I hope to add more classes soon. I feel this is a good way to meet people and show them what made us able to start this business. Spring we had a great turn out and hope to have even better turn outs down the road.
Thank you taking the time to read a little out my adventure and I hope to be around for the long haul!