Fun with friends making fall wreaths!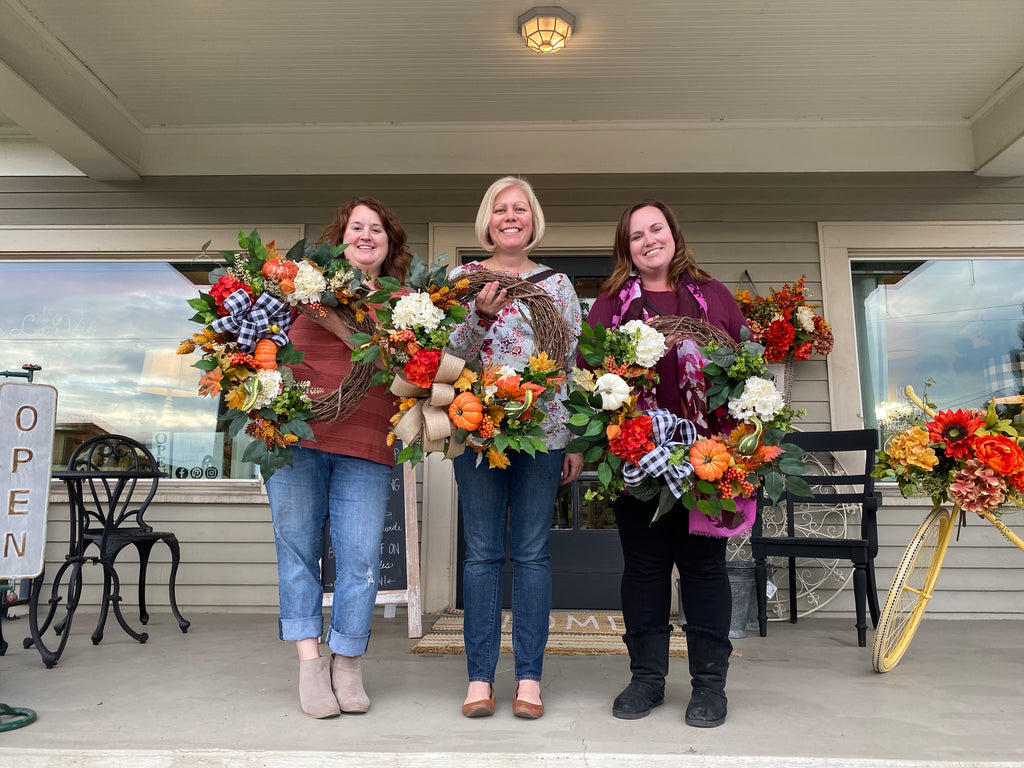 Fall is my favorite time of year so we decided to offer a fall wreath making workshop!  We had a couple gals show up and it was a blast!  They were celebrating their birthdays!  We had a great time chatting and making a fun fall wreath with so many bright colors and ribbons. 
Our next workshop is coming up!  If you are interested in designing a beautiful wreath for Christmas don't miss out!  Tickets are still available!  
https://fleursdelaviehomedecor.com/collections/workshops-coming-up/products/holiday-wreath-workshop-nov-10th
Happy Fall Ya'll
Jenny