Succulent October Workshop SUCCESS!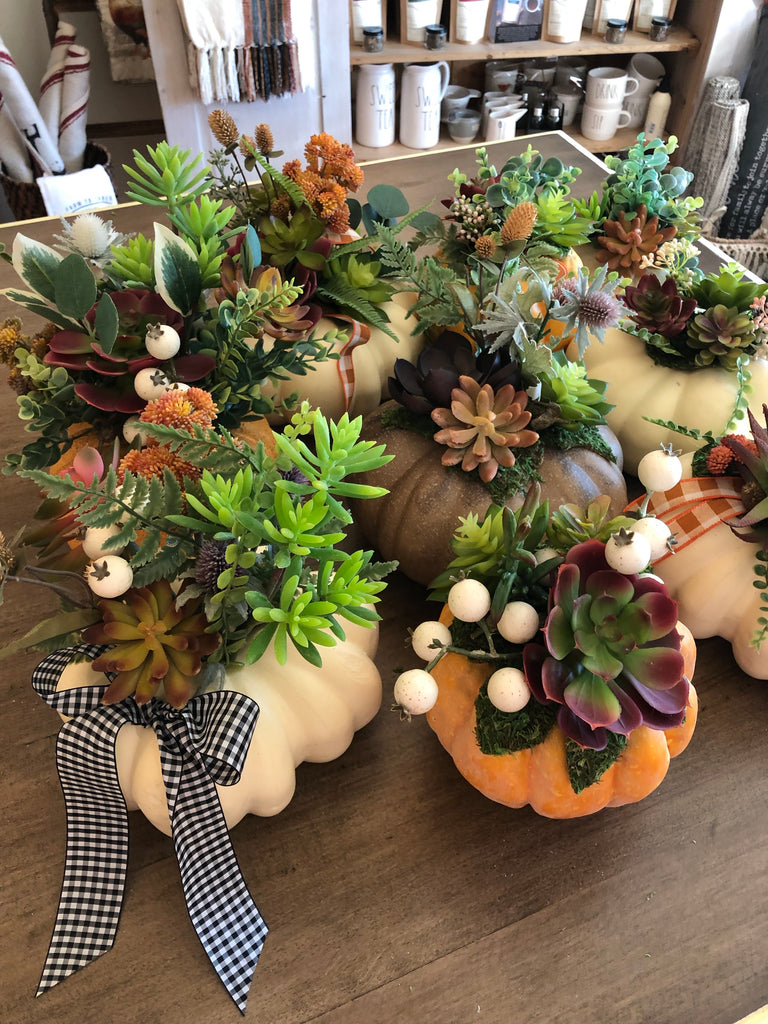 Hi there and HAPPY fall!!
We just finished our first DIY succulent workshop today! What a fun way to start fall.  Everyone made an adorable and unique arrangement they can use for many seasons to come. Each one was different and so darn cute! The color combinations of oranges and reds with pops of purple and white and accents of ribbon really made the arrangements look so beautiful and realistic. Everyone had a great time! 
I really enjoy meeting new people and watching them create something special.  Today was a perfect day to do just that. The ladies enjoyed some time with their friends and family and ended up taking home a couple gorgeous arrangements each to enjoy.
We hope to keep offering these classes through the year.  Keep checking back to see what is happening next!   
Blessings,
Jenny