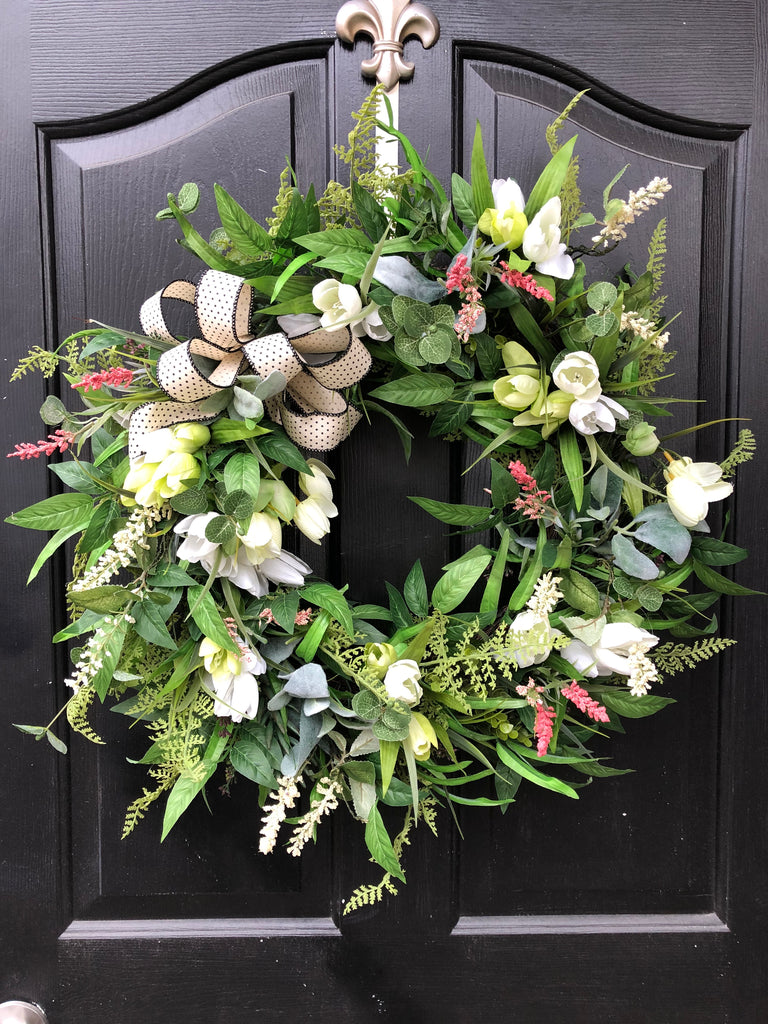 I have been hard at work making new designs this week.  You always have to be months ahead in your industry (home decor for me) with new product. Once the new season hits you need to be ready for anything!
My first passion is making wreaths. I have been making wreaths for many years and love when I get inspiration to create something new!  It could be a new ribbon, adding glitter to a wreath, which I did today and it looked awesome!!  I will be adding that as an additional service. :)
All my designs are my creation and are truly one of a kind one and done type wreaths. When I first started back in 2010, I was just getting started and had no idea what I was doing. Even though I had made wreaths before when I worked for my mom as a kid.  It took me some time but I found my niche again. 
I will be adding more product for the upcoming seasons so check back to see what I am up too!
This wreath is available here on my shop!
Blessings...
Jenny