Spring Wreath Making Class 2019!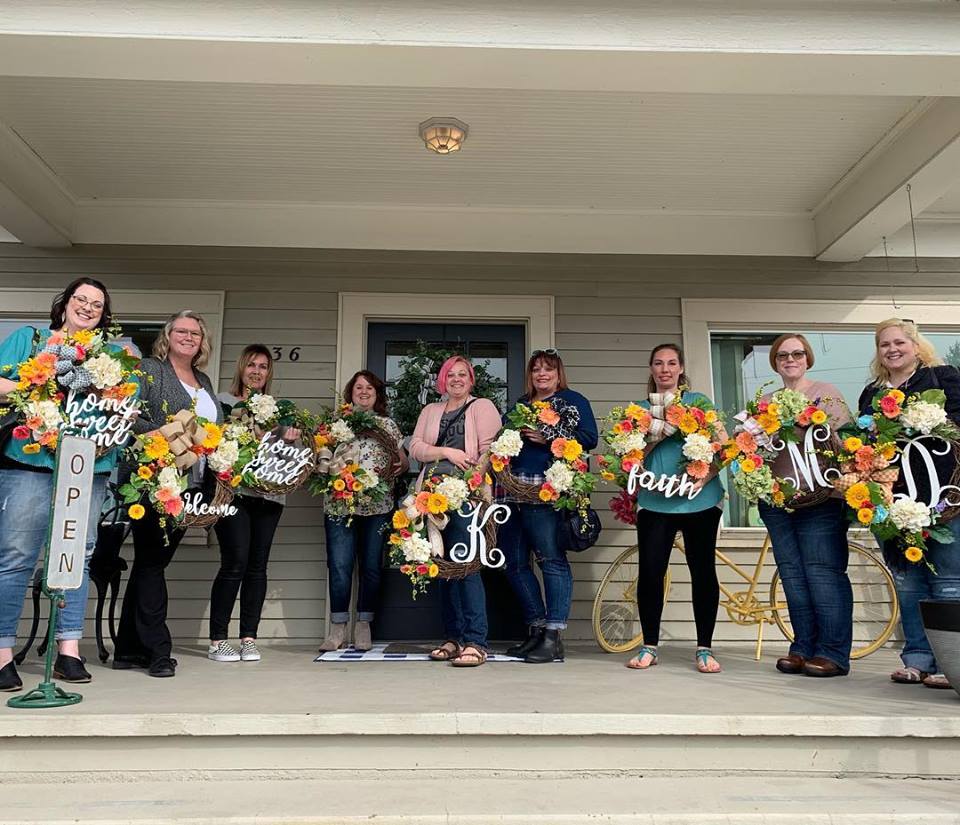 Hello friends!
We just finished up our first spring wreath making event this last Saturday!  We made a beautiful spring wreath and added ribbons and wooden monograms to each one.  They all turned out beautiful and each one was unique. We had a nice group of ladies that made this so much fun!
I have been making wreaths for a long time and now I get to share my joy with others and teach them how to make their own.  I love this part of my job! We get to learn about each other, see everyones creative side and just have FUN!  
I am thankful to have a career that I get to share my passion with others and do what I love every single day.  I will say there are days that are tougher than others. My Etsy business is how I started my brick and mortar and sometimes it can be very demanding. Especially during my busy season which is spring! However, I have hired some amazing girls to help me run the Etsy side and the retail side of my store. I couldn't do it with out them.  That is truly what I am learning these days. In order to have a successful business you need to delegate. I will say it's hard sometimes to feel like you are giving up control, but I realized I am not giving up control.
.
I am sharing my love with others around me and also learning new ideas of how to grow my business and succeed. 
Spring is almost here and will be offering more classes coming up! 
Happy Sunday and Blessings!
Jenny