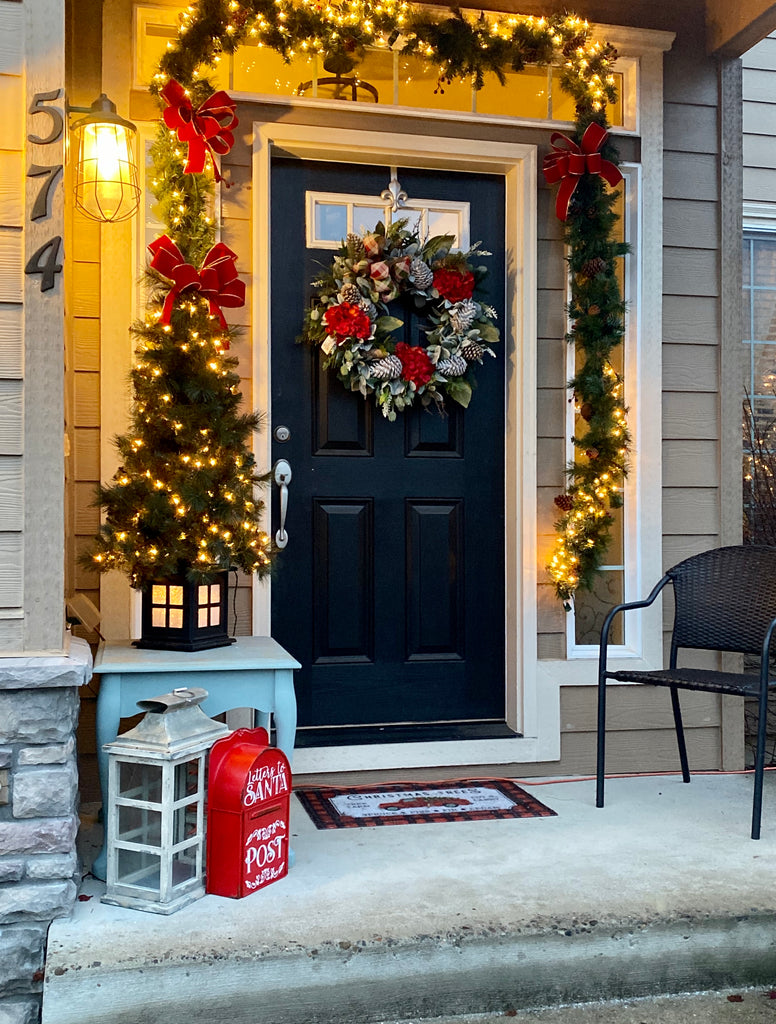 I was so honored to be asked to participate in the 31st annual "Holiday and Home Tour", put on by the Soroptimist of McMinnville. This is an organization or club that supports women and girls in troubled times and offers scholarships to help them get back on their feet. Soroptimist stands for "The best for women".  I love that and thought what a great organization and YES I would love to participate. 
This year 5 homes were on the tour.  We were house #1.  I believe we had over 125 people come through our home! WOW!  I was lucky enough to see a few people I knew.  We didn't stay the whole time at our house since we needed to take our dogs out.  But, what a fun experience and an excuse to get my house all prettied up!!
 Each room was decorated as I would decorate for the Holidays. Cozy, warm, and some pops of colors. I even had a Disney themed room to accommodate the gorgeous stone wall in our formal living room. Reminds me of Sleeping Beauty's Castle. I was so excited I got to FINALLY use that as my excuse to decorate with some Disney. 
The kitchen and family room was more of a traditional Christmas with stockings, red and white and lots of fun details of pillows, blankets and table decor.
Thank you to all that attended and thank you to all the women who put this amazing event together. You are awesome ladies and I was so happy to have gotten to participate.  Your faith in me and friendship mean so much!!
XOXO,
Jenny