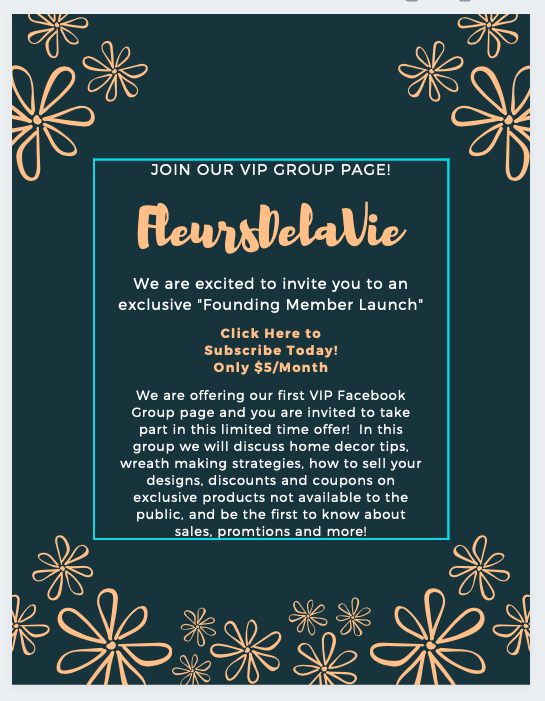 FleursDelaVie JOIN OUR VIP GROUP PAGE!
We are excited to invite you to an exclusive "Founding Member Launch"
We are offering our first VIP Facebook Group page and you are invited to take part in this limited time offer! In this group we will discuss home decor tips, wreath making strategies, how to sell your designs, discounts, and coupons on exclusive products not available to the public, and be the first to know about sales, promotions, and more!